Washington D.C. features some of the most exciting annual events in the entire USA, and aren't you lucky to be here to enjoy them? DC Party Bus would be thrilled to take you to any one of the below events, and of course our services are not limited to just these traditional events. We can take you nearly anywhere that you want to go within a reasonable radius of the city. Please take a look at some of these events if you're looking for a reason to rent our services, and let us know if you're interested in any of these exciting galas!
January
College baseball with the Cardinals, Eagles, Patriots, Colonials, Hoyas, Bison, Tarrapins, Midshipmen, Tigers, and Retrievers.
The military salute to Martin Luther King, Jr. at the Lincoln Memorial.
The Chinese New Year Parade.
Robert E. Lee's birthday celebration at his Arlington home.
March for Life organized by the Ave Maria University Students for Life.
Sugarloaf Crafts Festival at the Dulles Expo Center.
February
Abraham Lincoln's birthday at his memorial.
Washington Boat Show at the Washington Convention Center.
The Capital Home and Garden Show at the Dulles Expo Center.

March
Washington D.C. Independent Film Festival at several local theatres.
Dinner with an Artist at the Fillmore Arts Center.
St. Patrick's Day Parade from 7th Street to 17th Street and Constitution Avenue NW.
The Smithsonian Kite Festival next to the Washington Monument.
The National Cherry Blossom Festival begins.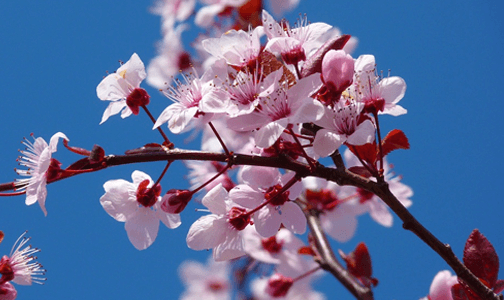 April
Major League Baseball with the Baltimore Orioles and Washington Nationals.
Major League Soccer with the D.C. United.
National Cherry Blossom Festival continues with the parade!
Sugarloaf Crafts Festival often occurs in April.
Earth Day Celebration featuring exhibits, speakers, and musicians.
AOL's Make-a-Wish Scavenger Hunt throughout D.C.
Easter Sunrise Service at The Memorial Amphitheatre at Arlington National Cemetery.
Filmfest D.C. / Washington International Film Festival.
Shakespeare's birthday celebration at Folger Shakespeare Library.
Smithsonian Washington Craft Show at the National Building Museum.
White House Spring Garden and House Tours.
White House Easter Egg Roll.
Open-Air French Market in Book Hill neighborhood of Georgetown.
May
Georgetown Garden Tour
Apple Blossom Festival in Biglersville, PA
National Train Day at Union Station
International Children's Festival at the Meridian International Center
Arlington Cemetery Memorial Day Ceremony at the Memorial Amphitheatre
Vietnam Veterans Memorial Day Ceremony at the Vietnam Veterans Memorial
Washington National Cathedral Flower Mart at the Washington National Cathedral
Gaithersburg Book Festival at Gaithersburg City Hall
Charity Homes Tour and Marketplace in the Clifton/Fairfax Station area
The Commandant's Own performances at the U.S. Marine Corps Barracks
The President's Own performances by the U.S. Marine Corps Chamber Orchestra
National Memorial Day Parade
Washington, D.C. Week for Animals sponsored by Animal World USA.
June
DC Jazz Festival (formerly the Duke Ellington Jazz Festival) at the National Mall
Caribbean Carnival Extravaganza at Banneker Recreation Park
Susan G. Komen National Race for the Cure at the National Mall
Marine Band Summer Concert Series at the U.S. Capitol's west terrace and White House Ellipse Visitor Pavilion
Museum Walk Weekend at Dupont Circle
Gay Football (Soccer) World Championships at Trinity University Soccer Stadium and RFK Stadium Starplex
Soap Box Derby on Capitol Hill
Martial Arts Championships at Lake Taylor High School in Norfolk
Shakespeare Theater Free-For-All at Carter Baron Amphitheater
KOL Kids' Extravalooza at the National Children's Museum
Northern Virginia Antiques & Modernism Show and Sale at Thomas Jefferson Community Center
American University's Washington Internships for Native Students (WINS) Powwow at their campus
Safeway National Capital Barbecue Battle along Pennsylvania Ave NW between 9th and 14th Streets.
July
Smithsonian Folklife Festival throughout the greater Washington, D.C. area and at the museums on the National Mall
Bastille Day with live entertainment and tray races
Fourth of July Celebration on the National Mall
Latin-American Festival at the National Mall
First Battle of Manassas (Bull Run) in the city of Manassas.
August
Arlington County Fair at the Thomas Jefferson Center
U.S. Army Band performs Tchaikovsky's 1812 Overture at the White House Ellipse Visitor Pavilion.

September
National Football League with the Baltimore Ravens and the Washington Redskins
NCAA College football with the Terrapins, Midshipmen, and Tigers
Adams Morgan Festival of multicultural music and food along 18th Street NW
Ambassador's Ball for the National Multiple Sclerosis Society at the Ritz Carlton Washington
National Black Family Reunion by the National Council of Negro Women at the National Mall
Hispanic Designers Gala Fashion Show
Kalorama House and Embassy Tour beginning at Woodrow Wilson House
Kennedy Center Open House
National Frisbee Championships at the Washington Monument
Dulles Day Festival & Plane Pull at Dulles International Airport
Rock Creek Park Day
Downtown Hyattsville Arts Festival
Capital Home Show at Dulles Expo Center
National Book Festival along the National Mall
Farm Fun Festival at Marker-Miller Orchards Farm Market.
October
National Hockey League with the Washington Capitals
Vienna Tysons Regional Chamber of Commerce (VTRCC) Oktoberfest along Church Street in Vienna
Lombardi Gala for the Lombardi Cancer Center at the Hilton Washington and Towers
Taste of Baltimore at Oriole Park
Town of Dumfries Fall Festival Extravaganza at Cecil W. Garrison Park
St James' Art, Antique & Craft Auctions at St James' Episcopal Church
Army Ten Miler, America's largest 10-mile race
Theodore Roosevelt's Birthday Celebration on Theodore Roosevelt Island
Apple Harvest Festival at Winchester's Marker-Miller Orchards Farm Market
Pumpkin Festival at Winchester's Marker-Miller Orchards Farm Market.

November
National Basketball with the Washington Wizards
College Basketball with the Patriots, Hoyas, Terrapins, Bears, Midshipmen, and Tigers
Mid-Atlantic Great Dane Rescue League (MAGDRL) Scavenger Hunt
Marine Corps Marathon at Arlington National Cemetery
Veterans Day Ceremony at Vietnam Veterans Memorial
Waterfowl Festival in Easton
Bakery Festival at Winchester's Marker-Miller Orchards Farm Market.

December
Scottish Christmas Walk Weekend and Parade near the Washington Masonic Memorial
Holiday Market at the National Portrait Gallery
Washington Jewish Film Festival at the District of Columbia Jewish Community Center
Capital Area Auto Show at the Washington Convention Center
International Human Rights Day Dinner at the Capital Hilton
Christmas Celebration and Services at the Washington National Cathedral
National Christmas Tree Lighting at the White House Ellipse Visitor Pavilion
Matzo Ball at Lulu's Club Mardi Gras
First Night Alexandria on New Year's Eve.
Other Area Events