Affordable Coaches & Shuttles In DC
---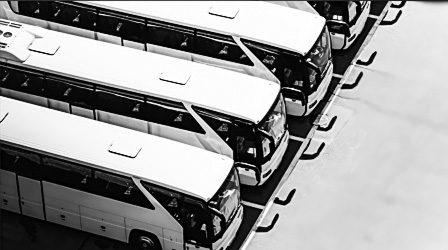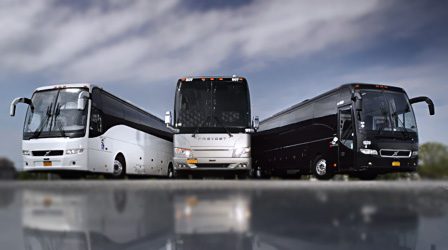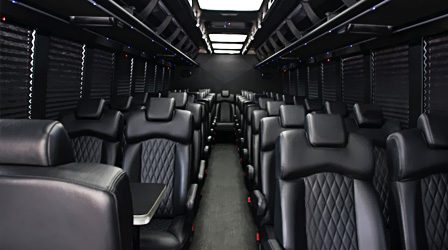 ---
Enjoy at the fullest your next group trip to DC!
Washington, DC, is a city that welcomes every new visitor who wants to spend some time in the nation's capital. If you are planning a group trip with your students or family, renting a DC charter bus is the best option for your transportation. This way, you will have a safe journey, and you will also save some money. As a leading charter bus company in Washington, DC, we can handle transportation for various occasions. Be it for special events like weddings, family reunions, or business events. Or, for group transportation to school field trips, you can rely on us to have the best DC charter bus rental in the city. Our charter bus company will manage everything regarding the transportation logistics so that you can focus on enjoying the travel. All of our charter buses have premium amenities and enough space to make a comfortable ride. In its interior, you will find comfy reclining plush seats, ample luggage bays, onboard restrooms, TVs with DVD players, onboard WiFi, and power outlets. Plus, the one behind the wheel will be a professional driver, so you can rest assured you will arrive safely at your destination. Now, we have different types of buses, among which you can decide the one that better matches your plans. According to the number of passengers, you can have one of the big motors coaches or minibus rentals. We also have a shuttle bus rental to pick you up at the Dulles International Airport. We guarantee you will have the perfect bus for whatever situation you have. As a charter bus company with significant experience in the Washington, DC, transportation business, we will meet all of your expectations. With our help, everything will go as planned on your big day, and your itinerary will be fulfilled. Call us to book a charter bus service in Washington, DC. Our team of reservation specialists, available 24 7, will give you a completely free quote based on a few of the information about your trip.
---
As the Capital City, Washington DC, is one of the most important cities in the United States of America. This is where all the political affairs of the country are happening at the same time. But beyond this, Washington D.C is also a place where you can visit. As a matter of fact, this is one of the most visited cities around the US, not only due to the politics. But also because here you will find such beautiful places that the list is endless. Also, this city is ideal for a college or school field trip because of the many things you can learn from our history. Let's begin with the must-see historic buildings. Close to Washington Downtown, you will find the Nationals Park, which the main is the National Mall. In its surroundings, there are the most significant places of the country's government. And that is the White House, the Supreme Court, and the Capitol Building, the three heads of the executive, judicial, and legislative power, respectively. You could also go to the George Washington Monument and be amazed by the beautiful views of all that area. There, you will also find most of museums in Washington, a perfect plan for youth groups. If you are interested in learning about fascinating topics, the John F. Kennedy Center for Performing Arts is where you need to go. Now, apart from the places everyone goes, we recommend you go to the Adams Morgan neighborhood and Dupont Circle, located in the NW Washington DC area. On those sites, you will have the opportunity to take a walk and see the gorgeous architecture of the houses, shops, restaurants, and bars. You will have such a great time due to all the different things you can do there. Now, if you want to spend some time outdoors in nature, there is the National Arboretum, where you can go and hike while contemplating the views. The sports fans also have the perfect place here, and that is the Capital One arena, a stadium where you can watch play both hockey and professional basketball sports teams. And last but not least, you could also have one of our bus rentals for long-distance travel to New York or Niagara Falls.
---
As you see, Washington, DC, is a great destination for a group tour. And to better seize your stay in the city, you can rely upon our charter bus company to have a safe journey. Our affordable prices make it possible for you to have one of our elegant charter buses. This way, the group will arrive simultaneously without needing everyone to go in their cars. With a spacious charter bus rental, you will have nothing to worry about, as we will manage everything from the moment you hop in. You will indeed have so much fun in Washington D.C because the only thing you will have in mind is to admire the historical monuments that are in the city. For a youth group, be it college or school field trips, Washington, DC, is ideal as it has so much history from which to learn many new things. Leave it in our hands, and at the end of the day, when you have a great trip, you will be glad you did it. A DC charter bus service will make things so much easier for you as we are really organized regarding our work. All your travel needs will be fulfilled, so you have the exact trip you planned. We also have shuttle service buses to pick you up at the airport from the very moment you arrive. We value your time as it is ours, so rent a charter bus with us, and you will have a memorable visit to Washington, DC. All clients who have done business with our charter bus company have been completely satisfied. Everything that we promise, we will accomplish it. Come to our place and take a look by yourself; we have the leading Washington DC charter bus fleet ready to transport you. We will make your next DC trip something out of this world, so book a charter bus with us. Contact us to rent any of our bus rentals, and we will guide you to choose the ideal one.